It was the day of our Welsh Azure User Group #WAUG March Lightning Talks meet up and we had seven, yes seven amazing Community speakers join us for a plethora of talks in and around Azure!
AGENDA
6.30pm – Welcome and House Keeping
6.45pm – Martyn Coupland – DevSecOps on Microsoft Azure
7.00pm – Mert Yeter – Visual Studio Code for Azure
7.15pm – Chris Reddington – How GitHub can help in planning, building and deploying a Podcast/Blog site
7.30pm – Darren Robinson – Azure Migrations in the Real world
7.45pm – Neil McLoughlin – Build and Manage your images using Nerdio
8.00pm – Shabaz Darr– Backup Azure Files with Veeam
8.15pm – Rolf McLaughlin – From licenses to subscriptions
8.30pm – Quiz time!
8.45pm – Approximate Close!
The evening went superbly and we had great engagement thank you to all that attended!
A recording can be found on my YouTube Channel – CloudTalk with Jonnychipz
Thanks to all the speakers and to all the attendees!
Some pictures from the event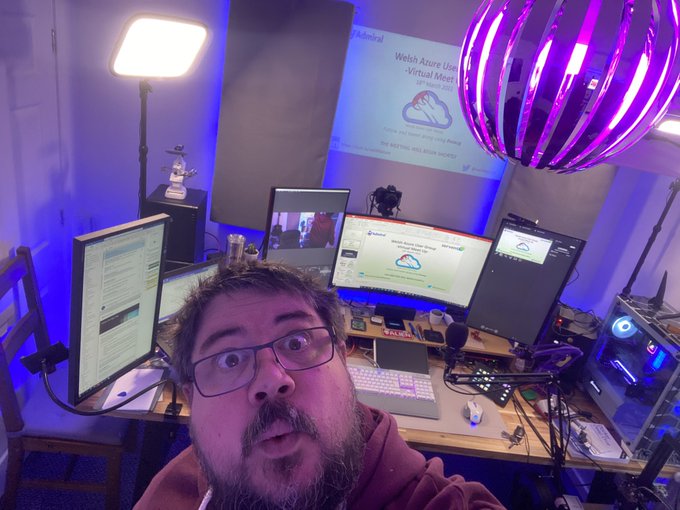 Slide Decks can be found at our Git Hub Repo:
Don't forget to like and Subscribe!
Next MeetUp
We really look forward to seeing you at the meet up on 15th April 2021 @ 6.30pm you can RSVP here: